Aug 14, 2023
Benefits of Offering Private Label and White Label Inks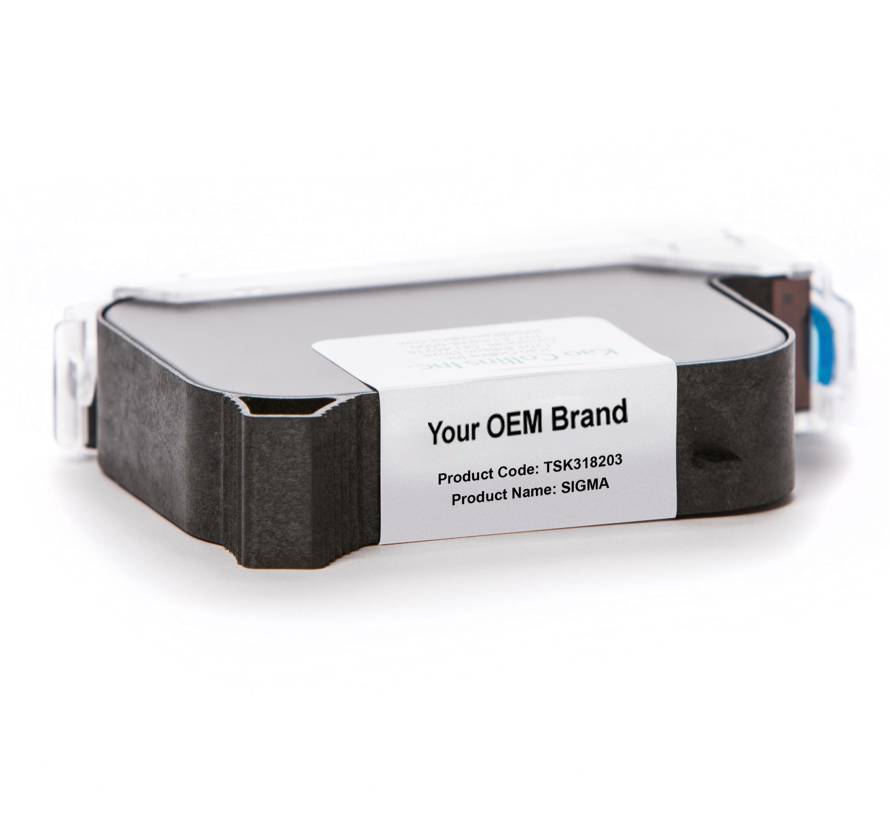 In the competitive landscape of modern business, companies strive to differentiate themselves from their rivals and generate profitable growth. One strategy that has gained considerable popularity in recent years is adopting private-label or white-label products. 
This approach involves an original equipment manufacturer (OEM) or value-added reseller (VAR) partnering with an original design manufacturer (ODM) to produce products that are sold under the OEM's or VAR's branding. By offering unique, high-quality products under their label, businesses can benefit from increased customer loyalty and revenue without developing products in-house.

White-Label and Private-Label Services
Contact
The industrial inkjet ink market has witnessed a significant rise in the adoption of private label products, with independent manufacturers stepping forward to provide compatible inks for their printers.
Through partnerships with ODM inkjet ink manufacturers like  Kao Collins, companies can tap into the manufacturer's expertise, resources, and technology to produce customized inks that align with their specific requirements and product vision.
This article explores the advantages of supplying private-label industrial inkjet inks to customers using OEM printers or equipment incorporating printers. 
What are private label and white label inks?
White-label inks are manufactured by ODMs and packaged under a different name. While similar, private label inks are formulations customized and packaged to meet unique specifications.  This strategy offers businesses distinctive, high-quality products under their brand without undertaking expensive in-house research and development. 
Overall, private-label and white-label inks provide a cost-effective solution for businesses seeking to broaden their product offerings and meet their customers' specific requirements. Companies can tap into the expertise and resources necessary to generate dependable sourcing of high-quality, standard, and custom inks by partnering with an industrial ink manufacturer.
Who are the OEMs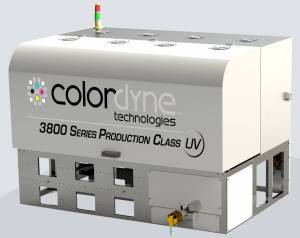 Beyond branded printing technology companies like HP, Canon, Funai, and others, many third-party companies incorporate printhead and print module systems to develop machines for specific applications. VARs like MapleJet, Colordyne, and others build printers for particular applications.
Other types of companies incorporate printers into manufacturing and production equipment.  For example, packaging line equipment adds third-party printing equipment to develop turnkey solutions for customers.
These companies may contract with an ink manufacturer to supply compatible white-label inks.
The sourcing arrangement of white-label ink by OEMs and VARs can vary. Typically, there are a few critical factors that are taken into consideration.
Partnership with Ink Manufacturers
OEMs may establish partnerships with ODM ink manufacturers. These ink manufacturers specialize in producing standard ink formulations compatible with printing technology. The inks are often packaged with the OEM's branding. The OEM may work closely with the ink manufacturer to ensure the ink meets their desired specifications and performance standards.
Contract Manufacturing 
OEMs may outsource ink production to contract manufacturers. These contract manufacturers are specialized facilities that produce ink formulations based on the OEM's requirements and specifications. The OEM maintains control over the formulation and quality standards while relying on the expertise and production capabilities of the contract manufacturer.
OEM-Specific Agreements 
In some cases, OEMs may have exclusive agreements with specific ink suppliers. These agreements can involve custom ink formulations or specific sourcing arrangements tailored to the OEM's needs. The ink supplier may produce ink exclusively for the OEM or provide a white-label solution under the OEM's brand.
Benefits to OEM Customers and VAR Customers
Private label and white label inks offer numerous benefits to users of OEM equipment. Inks directly supplied by the printer or equipment manufacturer provide several advantages.
Lower Price Point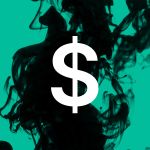 One of the most significant benefits of using private label inks is the lower price point. Since the inks are manufactured ODM, businesses can often purchase them at a lower cost than they would from international brand inks. This offers significant savings for print service providers. The lower ink production costs offer ample margin for the OEM or VAR to provide a competitive price for consumables.
Extend Business Relationships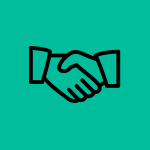 Supplying private label inks creates opportunities for OEMs to build customer brand loyalty. Ink manufacturers can help OEMs identify new applications for their equipment. Companies like Kao Collins, with an extensive ink portfolio, can help printing equipment manufacturers leverage the versatility of industrial inkjet printing.
End-to-End Solution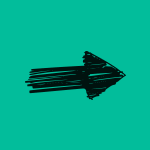 Private label inks under a manufacturer's branding provide an end-to-end solution for OEM and VAR customers, including equipment, ink, and service. This approach simplifies the supply chain process and gives businesses a single point of contact for all their printing needs.
Support for OEM's Customer Base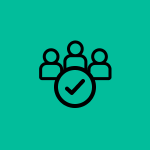 Finally, customers know they rely on experts familiar with their equipment and printing needs by ordering private label inks. This helps ensure that their products are of the highest quality and meet the expectations of their customers.
Recurring Revenue
A significant benefit of using private label inks is the potential for a consistent revenue stream and added profits from ongoing orders for consumables.
Lower Operating Costs
Private label inks help to lower operating costs for OEMs. Outsourcing eliminates research and development expenses of consumable products. OEMs can devote resources to technology innovation rather than chemistry. OEMs also avoid regulatory compliance for chemicals.
Services from Ink Manufacturers
In addition to producing customized inks for businesses, ink manufacturers like Kao Collins offer their clients valuable services.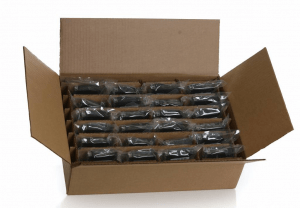 Custom Formulations
OEMs can offer their customers unique ink formulations as a value-added service. Large industrial ink manufacturers can provide color-matching services and custom ink formulations with unique technical specifications for special printing conditions or substrates.
Flexibility
Working with an ink manufacturer with an extensive portfolio of inks, OEMs or VARs can offer a range of inks to match their specific technology or printing needs. This enables businesses to differentiate their products and services with special ink formations, providing a competitive edge in their respective markets.
Collaboration with OEMs and Printhead Manufacturers
Leading ink manufacturers collaborate with OEMs and printhead manufacturers to optimize ink formulations to solve problems and ensure that the inks perform on challenging substrates and endure extreme environmental conditions. Manufacturers also provide that the ink is formulated to be compatible with inkjet technology suitable for their customers' specific printing needs.
Support for Printing Applications
Large ink manufacturers support printing applications, including marking and coding, cardboard printing, and wide-format textile printing. This allows businesses to use private label inks for various printing needs, from packaging to industrial applications.
Factory New Cartridges
Companies looking to forge a relationship with an industrial inkjet ink manufacturer should choose one that packages inks in factory-new cartridges. Factory new cartridges ensure inkjet printers operate optimally, with the highest quality ink formulations available. This helps to minimize the risk of costly downtime and ensures that prints are of the highest quality possible.
Contact our business partnership experts to discuss white-label solutions.
FAQs | Evaluating Independent Inkjet Ink Manufacturers
When evaluating independent inkjet ink manufacturers, consider these factors to ensure that you receive high-quality inkjet ink that meets your specific requirements.
What is the source and quality of the raw materials used to produce the ink?
Ensure that the manufacturer sources high-quality raw materials that meet industry standards for quality to produce the best ink possible.
Do they offer customized ink formulations?
Working with a manufacturer who can create custom ink formulations that are tailored to your specific needs will provide you with the highest quality prints. This also reflects the commitment to research and development.
Do they package ink in factory new cartridges?
Using factory new cartridges can help to ensure that your inkjet printer operates at optimal efficiency and reduces the risk of costly downtime.
Do they offer ink in various capacities, such as cartridges, bottles, bladders, etc.?
Look for an ink manufacturer that offers ink in various capacities, such as cartridges, bottles, bladders, etc., to provide you with greater flexibility and convenience when ordering and using the ink. The availability of larger quantity packaging offers greater cost advantages.
How is their customer service?
Evaluate the manufacturer's customer service team to ensure that they are responsive and knowledgeable and can provide the support you need to maximize your printing processes.
What is their reputation in the industry?
Look for independent reviews, testimonials, and case studies that demonstrate the ink manufacturer's track record of providing high-quality inkjet ink and excellent customer service.