Feb 15, 2023
Inkjet Inks that Stack up for Printing On Structural Lumber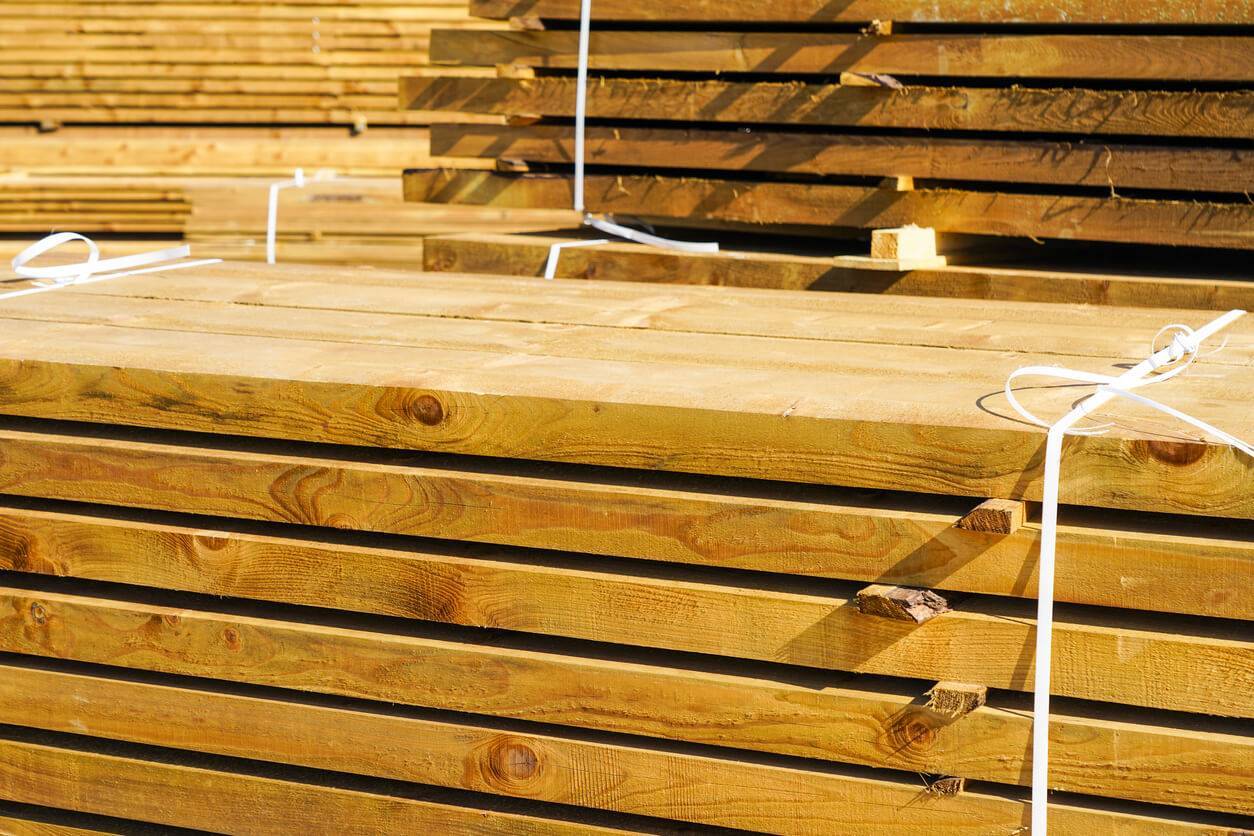 High-performance industrial inkjet inks ensure lumber marking and coding meets industry and regulatory requirements. The lumber stamp codes provide essential information like the lumber moisture levels, panel grades, traceability data, and inspector ID information to builders and consumers.
Inks for Printing on Wood and Lumber
Download
Changing environmental conditions affect the performance of inks. The type of coding used for the lumber becomes important due to the presence of dust, temperature, and humidity. Also, some highly absorbent wood can require marking methods. Direct printing on wood is the solution for coding on lumber, irrespective of the condition.
Inkjet printing, being digitally driven, meets all demands for coding structural lumber and wood for flooring, furnishings, or other products requiring variable data. Here we look at inkjet and other technologies that support coding and marking on lumber and wood materials.
---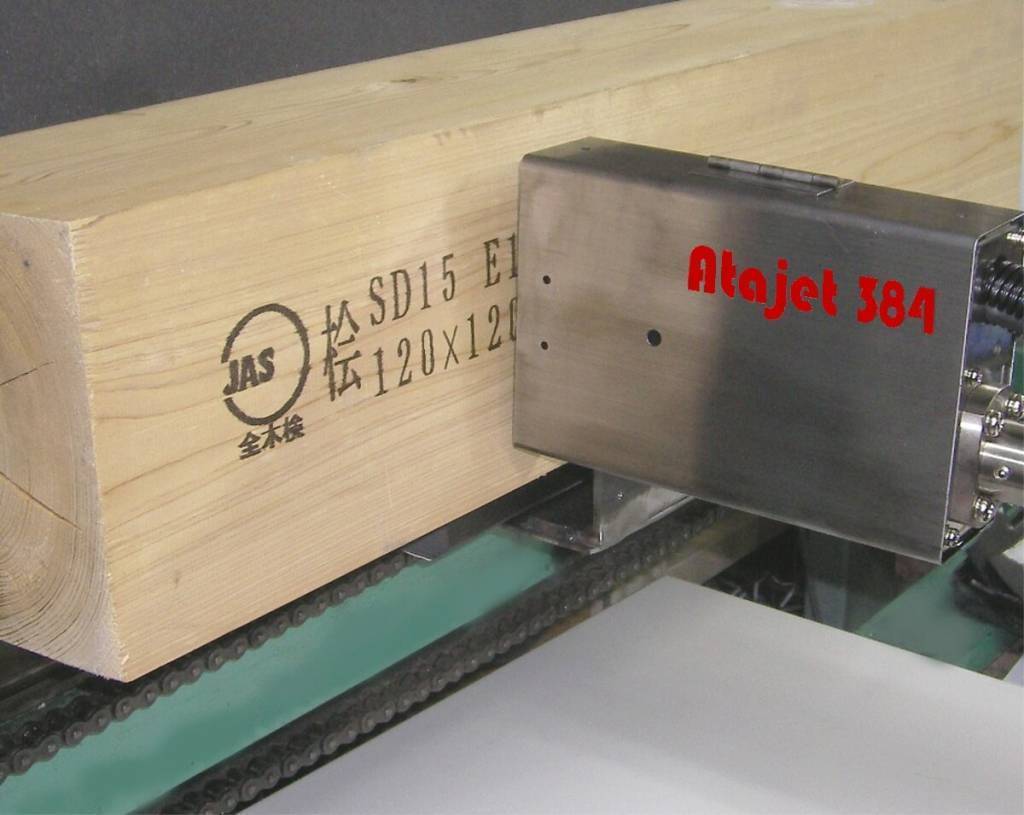 Primary Printing Equipment Used for Lumber
Direct printing on wood can be done with different types of inkjet printers. Each technology offers advantages and disadvantages.
Drop-on-demand Inkjet Printers
The high-resolution drop-on-demand inkjet printers (DOD) use either a thermal heat system or a piezoelectric crystal printhead.
Thermal Inkjet (TIJ)
These modern printers offer a low cost of entry and ownership. They feature replaceable combination printhead cartridges similar to office desktop printers. TIJ printers produce high-resolution coding compared to continuous inkjet printers, making them a suitable choice when printing bar codes, QR codes, and logos. Easy-to-use thermal inkjet printers require less maintenance since it has a few moving parts, and a new printhead comes with every new cartridge.
Piezoelectric Inkjet Printer
Piezoelectric inkjet printers create precise prints on wood using piezoelectric technology. It involves piezoelectric crystals that cause the expulsion of ink droplets into the wood surface. The usage of this lumber printer is still subject to further development.
Continuous Inkjet Printers
CIJ is the most used inkjet printer for lumber coding. The continuous inkjet printers have low resolution but can produce large images and coding with increased distance between the product and printer. The systems tend to release higher amounts of volatile organic compounds (VOCs) than TIJ or piezo systems.
Laser Printers for Printing on Lumber
This printer uses a laser beam to etch text or patterns on lumber. The laser vaporizes the material to leave behind a detailed image or text. Laser Printers for printing in wood have limitations, including a lower quality and heat that can damage the wood. The cost of ownership is higher than other coding and marking technology.
---
Requirements for Coding and Marking Lumber Materials
The lumber coding or marking system relies on standards set by organizations such as the American Lumber Standards Committee (ALSC) International Code Council (ICC), the American Wood Council (AWC), and the National Lumber Grades Authority (NLGA). Generally, lumber markings rely on standards set for factors like wood species, size, dimension, and grade of wood.
Structural Lumber
Lumber coding requirements for structural lumber are set by the ALSC and enforced by the American Lumber Standard Inspection Bureau (ALSIB). All structural lumber must carry a stamp after being graded, following the ALSC guidelines. The grade stamp must contain the lumber species, grade, and mill identification. The coding must be legible and applied before the limber leaves the mill.
Engineered Lumber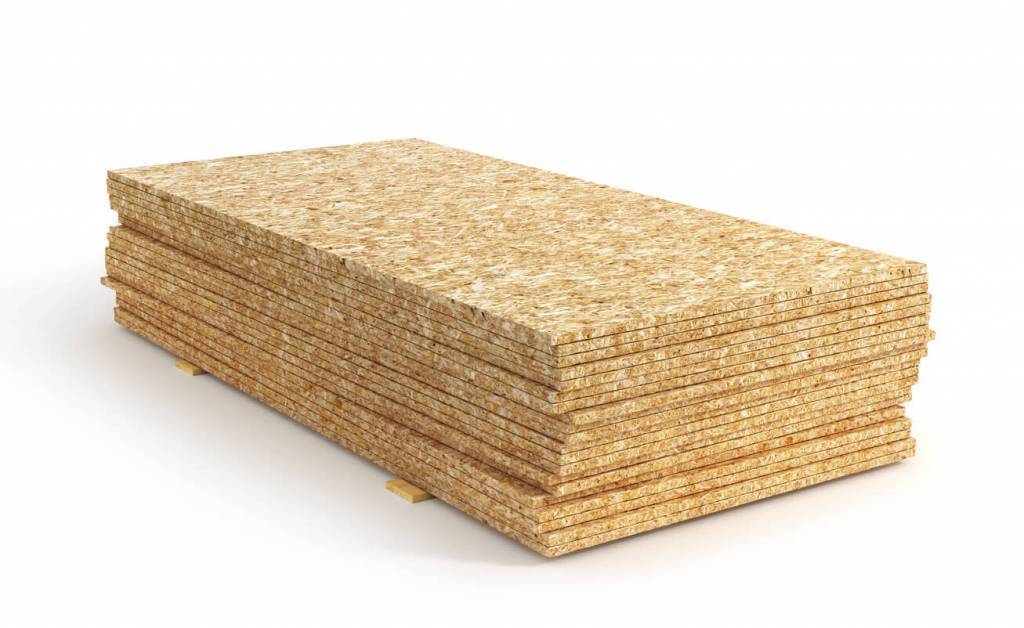 Manufactured lumber is also known as man-made or composite lumber since it is made from wood fibers and adhesives. The coding of engineered lumber in the United States must include the manufacturer's trademark, product name, and product grade. Also, the ALSC requires the lumber to carry its grade stamp to show it conforms with the required standards.
Pallets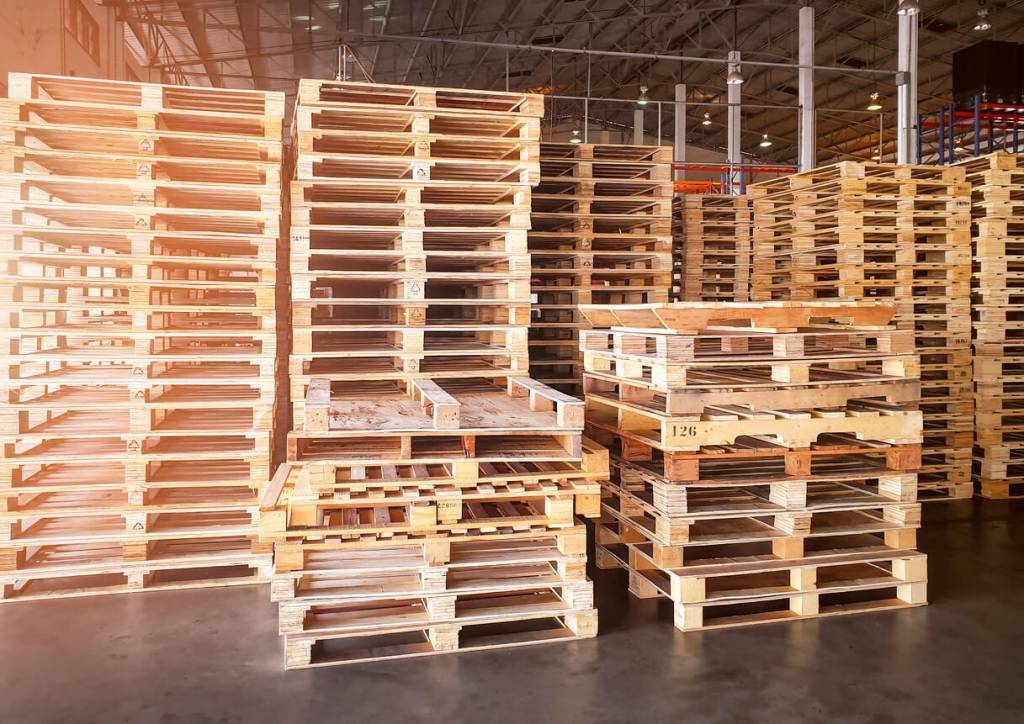 There are several regulatory standards for pallets based on their intended use. The international standard (ISPM 15) or the Wood Packaging Material Regulation requires heat treatment or wood fumigation to prevent the spread of pests, a requirement for pallets shipped between countries. Codes designate manufacturing and treatment methods. Other codes specify pallet sizes. The Grocery Manufacturers Association (GMA) has regulations requiring pallets used in the food and beverage industry to be made of new wood and meet the ISPM 15 standard. Barcodes and RFID tags are required for pallets used in automated warehouses for easy tracking, traceability, and inventory management.
---
Benefits of Printing Lumber with Inkjet Technology
Like most products today, government regulations and industry standards mandate coding to protect buyers and improve supply-chain tracking. Industrial inkjet printing makes compliance easier and faster than previous coding methods.
High-Resolution Prints
Inkjet printing on lumber produces accurate and legible markings.
Versatility
Printing variable data such as dates, batch numbers, and barcodes is possible using inkjet printers.
Speed and Efficiency
Inkjet printers facilitate fast direct wood printing, making them suitable for large-scale production.
Durability
Depending on the ink, the prints are resistant to fading and wearing off. The longevity of the ink markings makes inkjet printers suitable for structural lumber.
Cost-effectiveness
Compared to other marking methods, such as labor-intensive stenciling, or laser marking, inkjet printers have a lower cost of ownership.
Flexibility
Inkjet printers offer easy digital printing on various wood surfaces and types. Compact TIJ systems can be easily moved on a production line, or handheld printers are frequently used.
Safety
The non-contact printing process of inkjet printers reduces the risk of damage to the lumber and printer.
Color Variety
Inkjet printing offers the flexibility of using multiple colors, increasing the visibility and clarity of the markings.
Environment-Friendly
Systems consume less energy and produce minimal waste, making industrial inkjet printing more environmentally friendly than other methods.
Automation
Inkjet printers can be easily integrated into automated production lines, increasing speed and efficiency.
---
Types of Inks Used Lumber and Wood Marking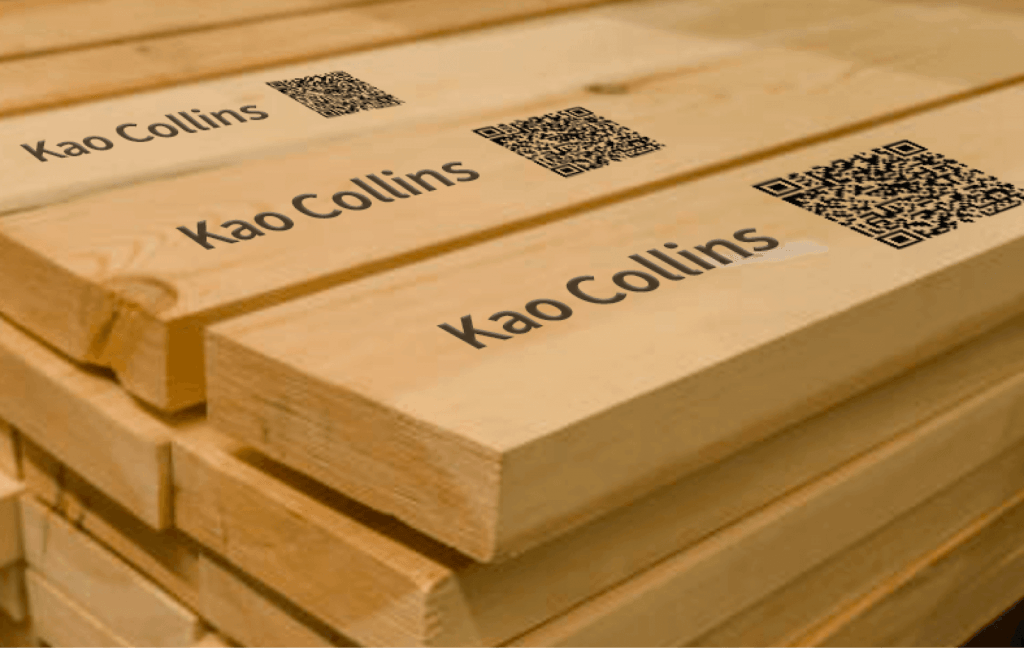 Inkjet printers for lumber use specialized inks for digital printing on wood. The type of printer and lumber type determines the best ink type to use. Ink manufacturers like KAO Collins produce high-quality inks suitable for your lumber and offer to evaluate your lumber material to identify an appropriate ink. Water-based inks
Water-based inks are the most environmentally friendly. They make use of water as the pigment or die carrier fluid.
Solvent-based inks
These inks produce fine prints with high durability. The solvents make them more penetrative, offering better adherence to the wood.
UV-curable inks
The UV-curable inks need exposure to ultraviolet light to harden or cure after application. They produce a high-quality print with good colorfastness.
Indirect Inkjet Lumber Coding Labels and Tags
Printed tags are alternative to direct printing with inkjet printers on wood. The labels can be made of plastic, paper, or acrylic materials, which can all be printed with inkjet technology.
Other Methods for Marking Lumber
Less efficient methods of coding lumber and wood include manual hand stamping with metal tools, engraving, or burning. Besides time and effort, these techniques don't offer the option of simply adding variable data.
Digital Marketing Delivers Results
From quality control to traceability, industrial inkjet printing using high-quality, durable inks is a reliable method for meeting lumber industry requirements. At KAO Collins, we make the best inks adapted for lumber coding to produce clear and lasting markings.
Contact experts at Kao Collins for inks, technical support, and specialized ink formulations.